Start touch-typing today
Order now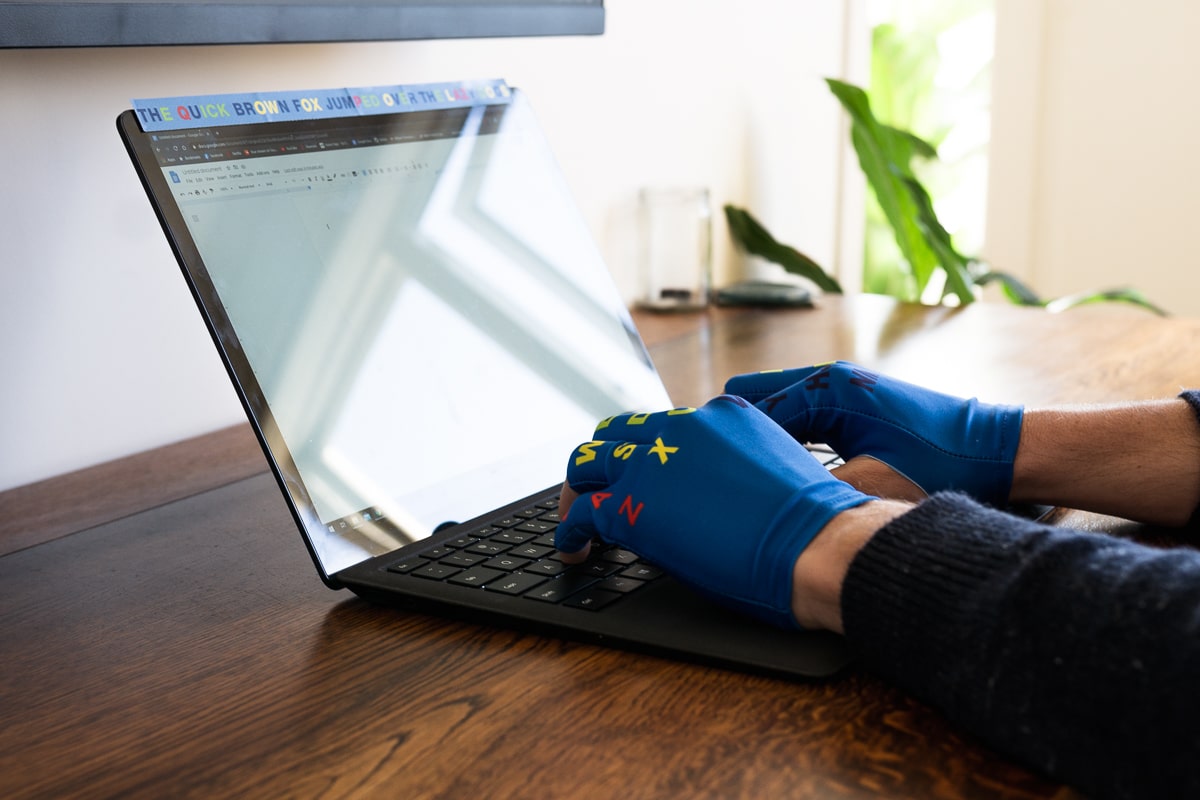 mojogloves & THE QUICK BROWN FOX JUMPED OVER THE LAZY DOGS vinyl strip teaching aid.
mojogloves are light and funky fingerless gloves made from stretch polyester/elastane construction with one size fits all designed to be worn anywhere anytime.
Quantity
$24.99 per set (includes GST)
Shipping
$5.00
/ New Zealand wide shipping
Delivery within 3-5 Business Days (+2 extra business days for rural delivery)
---
Customer Reviews
---
Tira
Taupo, New Zealand
When Megan first showed me her mojogloves I thought Wow, they look really cool. I bought them straight away for my 9 year old son to help him with his typing & school work on his chromebook :) After practising with the gloves he feels way more confident typing without looking at the keyboard as much now. Thanks Megan - well designed product and great for kids!